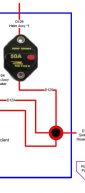 Are you thinking of upgrading your vessel electronics? We can help you navigate the sometimes confusing array of plotters, radar units, multi-function displays, and chart data subscriptions to ensure your navigation needs will be met with your technology selection. And we are there during the installation to maintain the design vision and integrate it into a working solution. Check out a sample electronics design.
With new electronics comes new power needs. We can help design and document upgrades to the vessel electrical system to avoid the headache of unexpected electrical power issues on board. Having good electrical system design and documentation is crucial to the ability to resolve electrical issues quickly and safely. Check out our two battery power electrical design. Watch this BlueSea YouTube video to see why this is such an improvement for modern marine electronics.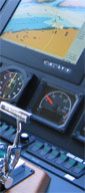 Struggling to get the hang of navigating with your new electronics? Feel that you just need some pointers to get going? Spending an hour or two with somebody who really knows how this stuff works can make you feel like you are in charge again! Contact us to book some quality learning time on your vessel using your own equipment.
Need a local fishing guide? Need an operator (or fill-in) for your work boat or whale watch vessel? We are fully qualified under Transport Canada regulations for the operation of five gross ton commercial vessels up to twelve passengers. (SVOP, MEDA3, ROC-M, MBFA and more). Get in touch with us.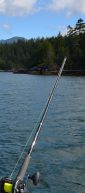 Owner and co-founder of EyeOnBoard Marine Monitoring with installations on locally built West Bay Son Ship yachts. We are knowledgeable in marine security and monitoring systems for vessels up to one hundred feet. Check out this security system design.
We do Penn reel servicing. Learn more here.
While we do not offer guided fishing charters on our twenty five foot recreational fishing vessel "Jindabyne II", we are always on the lookout for a few people who want to share the cost of gas, tackle, and ice for a day on the water. No promises of course. Get in touch with us if this interests you.