We specialize in servicing Penn reels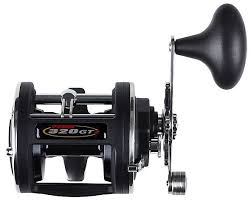 Does your Penn reel need a little love to bring her back to her former humming glory? We've owned Penn reels for years and out of necessity have learned how to tune them up. A simple service  involves partial disassembly for a cleaning and lube. A full service includes full disassembly for cleaning, lube, and servicing the drag. Rarely are new parts needed if your reel has been well taken care of. The most common replacement part is the tension spring for the free spool drag, which is a somewhat optional part because most people never even use free spool, and if they do, they usually have their thumb on the spool of line anyway.
There are a couple of ways to arrange to get your reels serviced
Drop-Off Service: where you arrange to drop off and pick up your reels at our location in Surrey (Panorama Ridge area). This avoids all shipping costs. Let us know when you want to come by and we will make sure somebody is here to receive your reels. Put them in a sealed ziploc bag with your name, phone number, and email address. During this pandemic we will let them sit for four days in quarantine before we open the bag. We will let you know when they are ready and you can choose to leave them in quarantine at our location (in a ziploc bag) or pick them up as soon as they are serviced.
Ship-In Service: where you arrange to ship your reels to our location and we will ship them back to you when the service is completed. During this pandemic we will put the reels in quarantine for four days before we work on them, and another four days after they are serviced unless you request that we ship them immediately.
If it turns out that new parts are required, we will discuss it with you and confirm pricing before ordering or installing new parts.
Prices include cleaning, oil, grease and labour
Prices do not include taxes, shipping or replacement parts
We do a weekly'ish parts order from the USA so you can save on shipping costs by having them combined with other orders
We will quote you parts pricing before we order anything. 
Small / freshwater spinning reels (Pursuit):
Simple service: $ 10
Full service: $ 15
Medium sized / saltwater level wind reels (GT320):
Simple Service: $ 20
Full Service: $  25
Large sized / saltwater level wind reels (GT330):
Simple Service: $ 30
Full Service: $ 35
Have a question or want to schedule a service?